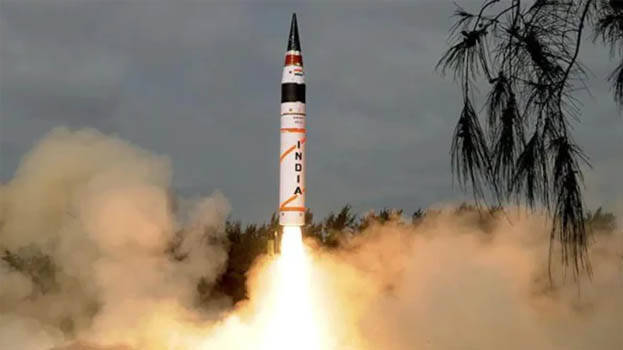 BHUBANESWAR: The night trials of India's nuclear-capable ballistic missile Agni-5 is a huge success. The missile has a range of about 5400 kms. Beijing, the capital of China, Moscow, the Russian capital, Pakistan and the Gulf countries are all within the range of the missile.

India successfully test-fired the nuclear-capable missile just a week after the Chinese provocation in Arunachal. The missile was tested at Abdul Kalam Island in Odisha. This is the ninth successful test of Agni-5 missile.

India will continue to conduct air force exercises in the northeastern region of the country, which China has been eyeing. Fighter jets, surveillance planes and helicopters are also on display. Fighter jets including Rafale and Sukhoi are participating in the air exercise. The exercise is a warning to the persistent Chinese challenges in the area of the Eastern Air Command. The India-China border dispute has been raging in the Tawang region for more than two decades. Both sides of the army clashed here on the last nine.