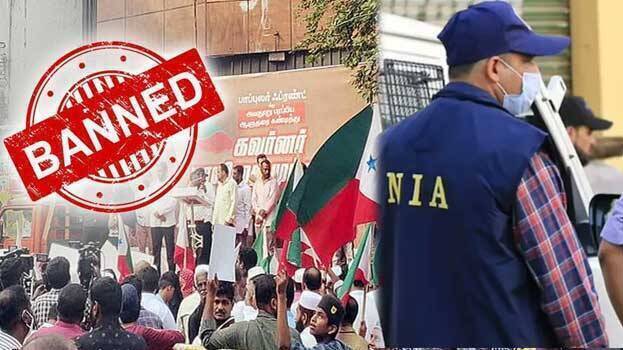 KOCHI: One person has been taken into custody amidst NIA's extensive raids at the houses of former office-bearers of the banned outfit Popular Front of India (PFI). The NIA took into custody Mubarak, a native of Edavanakkad in Kochi. It is heard that weapons were recovered from his house. Mubarak has been brought to the NIA office in Kochi.
Meantime, it is suspected that the information of NIA raid was leaked. The information was leaked in Pathanamthitta. The reason for suspicion is that the leaders fled before the NIA team arrived. This time the NIA raid was conducted with the cooperation of the police. This is suspected to be the reason for the leak of information.

In Pathanamthitta, the leaders were not present in all the three places where the raid was conducted. The main reason for suspecting the leak is that PFI former regional secretary Muhammad Rashid left the place before the raid. A raid was conducted at the house of Nisar, who was a member of the state committee. However, the family told the NIA officials that Nisar had left the house a few days ago. When the NIA team reached the house of Sajeev, who was working as PFI district president, he was also not at home. This is the reason for the suspicion that the information was leaked. It is reported that the NIA will conduct a detailed investigation in this regard. All the main leaders were at home when raids were conducted in other places of the state.

The raid is being conducted in 56 centers across the state. The raid is held at the houses of the organization's second-level leaders, those who trained the activists and people who helped them financially. The team also includes officials from Delhi. The early morning raid was a continuation of the PFI ban. Secret investigation officials received information that the organization is functioning secretly although the PFI is banned. Reports said the present raid is based on it.