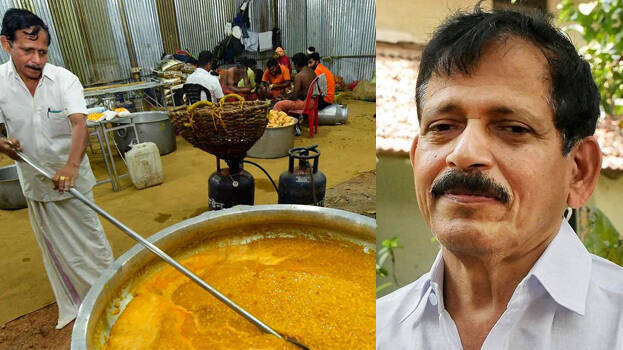 KOZHIKODE: Pazhayidom Mohanan Namboothiri, who decided to call it a day from serving food at the arts fest, describes the situations he went through as a chef. The situation is worse now and said that he had stayed awake at night.

'After the controversies, we had to stay awake at night. That was a very bad situation. We need to think about that one situation, not me changing. You should discuss the situation where such a thing had happened. Kerala is moving in a bad situation.

Injecting the poison of casteism even in feeding the children is a wrong step. Being in such a situation, I have come to the realization that I am losing freedom that I have had for so long in the kitchen. That's why there is so much fear.

I was very scared for the last two days. No one slept in the night. Everyone was guarding sitting in their chairs. You can't go forward in that situation. Earlier, when Narendra Modiji came, there was a situation of cooking at gunpoint. The situation now is even worse. No more to that situation. As long as I don't know how to overcome my fear, no more kalolsavams,' he told media.