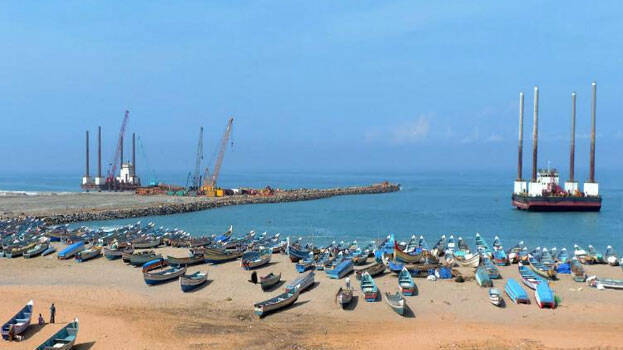 THIRUVANANTHAPURAM: The government has decided on the issues that would be considered by the expert committee appointed to study coastal erosion in Vizhinjam. The government made the decision a month after the end of the strike. The expert committee will study whether coastal erosion occurred in the project-affected area during the construction period of Vizhinjam port, if so to what extent, remedial measures, and changes in the fishing sector and the marine ecosystem due to the construction of Vizhinjam port. The expert committee should hold discussions with the fishermen's organizations and the Latin Archdiocese. The government has directed the committee to submit an interim report within four months and a final report within six months.
At the same time, the strike committee has been angered by the fact that the distance to be studied for coastal erosion has not been mentioned in the order. The government says that the expert committee can determine the distance to be studied. However, the strike committee is raising the concern that the government is trying to exclude areas facing severe coastal erosion from the study by not mentioning the exact distance to be studied. The government issued an order to form an expert committee to study coastal erosion at the beginning of October. MD Kudale, former additional director of Central Water and Power Research Station, is the chairman of the committee. Meanwhile, the study of the expert committee appointed by the Latin Archdiocese is in progress.
Satisfied with follow-up
The Church is satisfied that there is a follow-up on the promises made to end the strike. Although the Latin Church is happy about the sanctioning of 81 crore rupees for the construction of flats, the site visit of the committee studying the problems at Muthalappozhi Harbour, and the study of coastal erosion, it is unhappy that the cases registered against the archbishop are not withdrawn yet.