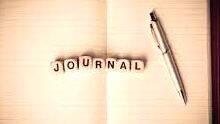 TRIVANDRUM: Rumours go solid against the government of toppling the PSC rank list to seat left-affiliated members as principals in government colleges. Left apologists with no UGC-mandated qualifications are forced by the government into this post. Principal posts in almost 60 colleges lay vacant for more than four years now. Last year, the government inducted an expert panel to interview for the post. Of the 110 applications received, 43 got shortlisted, and all went stagnant ever since.

According to UGC-defined guidelines for the principal post, a 15-year teaching background is mandatory. The government recently amended rules stating the deputation period to be also included as teaching experience. Talking laws, the government is no party to amend the laws induced by the university grants commission.
Recently the administrative tribunal quashed the appointment of 12 principals who never met the qualifications required under the UGC held guidelines. The government curry favored the left-aligned teachers union by bringing in the special rule to appoint 12 new principals. One among the 12 is a leader of the CPM affiliated teachers union.