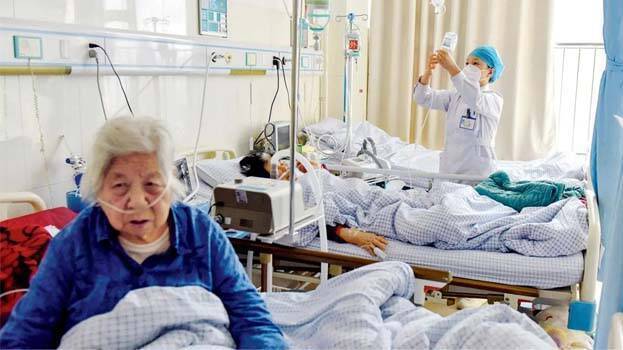 BEIJING: There were reports of rapid spread of Covid in China since last December due to the new subvariant. During this period, international media reported pictures revealing the gravity of the disease, including public deaths without adequate facilities and overcrowded hospitals.
When the number of cases in the country started to increase, a situation arose in China where the public took to the streets against the restrictions announced by the government to curb the pandemic. Eventually, the Chinese government was forced to relax the restrictions. The number of patients and deaths in the country has surged after the lifting of Covid restrictions.
China refused to officially acknowledge the severity of the outbreak in the country or publish data on number of cases and deaths. But now, China has officially shared the details a month after the outbreak intensified.
The figures indicate that there have been around 60,000 Covid deaths within a month. According to the details from December 8, 2022 to 12th of this month, 59,938 deaths due to Covid have been reported in China. Of these, 5,503 people died due to complications from respiratory diseases due to the infection of Covid. 54,435 people with various serious diseases including heart disease have died due to Covid. The average age of those who died was 80 years. Most of those who have reached critical condition due to Covid are aged 65 years or above. The Bureau of Medical Administration under the Chinese National Health Mission released the number of deaths due to the disease.