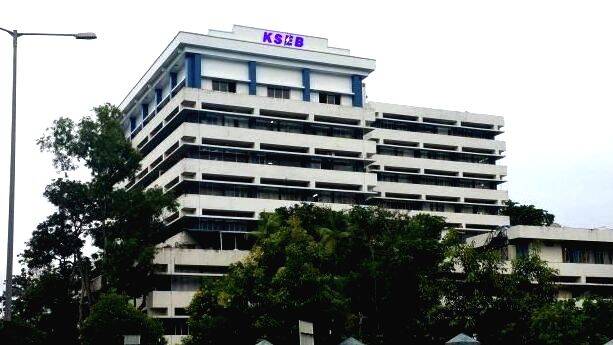 THIRUVANANTHAPURAM: The KSEB has signed an agreement that allows the transfer of bill money to Yes Bank, instead of receiving the amount directly to own account. Yes Bank is new generation private sector banking institution. As a result of the contract, Yes Bank will receive Rs 36 crore daily, which is KSEB's per day collection.
The meter readers will arrive in houses with Yes Bank's Android spot billing machine. The amount can be paid immediately and it goes directly to Yes Bank. It will only be transferred to KSEB's account the next day. At present, the money reaches the KSEB's account in SBI.
The new system will be implemented in Thiruvananthapuram on a trial basis for six months and later in the entire state.
The government had decided to collect the electricity tariff from the smart meter while sitting in the office itself. Such a decision to support a private sector bank is considered amid this.
Earlier, Yes Bank was given permission to manage the funds of KIIFB, which became controversial and the decision was withdrawn. The pro-government organizations opposed giving the smart meter contract to the central government firm, however, they maintains silence on this private deal.
KSEB itself will purchase the finance software for billing from Aceware FinTech. It will be installed on Yes Bank's billing machine.
KSEB says that the meter readers will receive the payment through online immediately, so the delay will be avoided. But there is no answer to the question whether to accept money to own account. Software and devices for that are available in the market.
It is a requirement that the state government and related institutions must conduct financial transactions through nationalized banks. Bill collection of KSEB should be done directly.
Currently
1. Meter readers go to houses with KSEB's own button type machine, and notes meter reading and then gives a printout of the bill.
2. Bill amount can be paid through mobile app, in person or through bank's online system or through UPI.
After
1. You can pay instantly by credit card, debit card or UPI while receiving printout of the bill from Yes Bank's machine. Even if paid later, the money will be deposited into the Yes Bank account
2. Monthly rent of Rs 90 per machine and GST should be paid to Yes Bank. Bank will not give special benefit to KSEB. The KSEB has already purchased 200 machines to be implemented on trial basis.