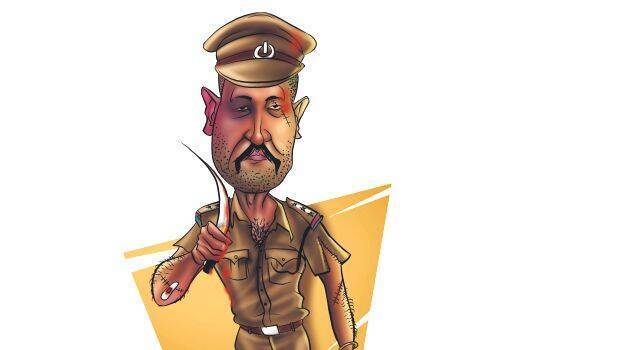 THIRUVANANTHAPURAM: Thiruvananthapuram has crossed the 100 mark in the list of police officers who have links with gangsters and mafia groups. About 110 police officers ranging from DySPs to civil police officers have been blacklisted in the city-rural police districts.
While one DySP, CIs of Pettah, Mangalapuram and Railway were among the police officers suspended yesterday for alleged mafia links, three DySPs, four CIs and more than a dozen SIs in the city and rural areas are on the list of those recommended for disciplinary action. Of these, the suspension orders of Pettah SHO Riyas Raja, Mangalapuram SHO SL Sajeesh, Cheranallur SHO Vipinkumar and Thiruvallam SI Satish Kumar were issued yesterday.
The action was taken against the officials on the basis of evidence of connection with gangsters, including constant phone calls, meetings and mediation efforts. The list includes officers who have close ties with the capital's notorious hooligans, real estate and money laundering mafias. Sources said that action will be taken against the rest of the blacklisted officers as soon as solid evidence is available. Thiruvallam, Nemom, Karamana, Pettah, Medical College, Kazhakootam, Thumba and Poojapura police stations in the city are also blacklisted. Most of the policemen on the blacklist are those who have been in the same subdivision for years. Following the gang wars that took place in Thiruvananthapuram in the last few weeks, police intelligence has put under surveillance the personal phones of the officers who are suspected to have close links with gangsters and mafia groups in the state.