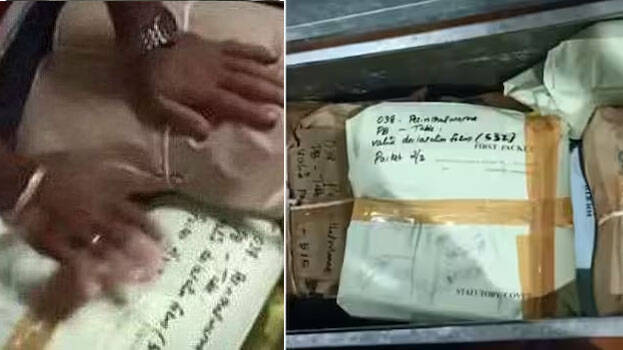 MALAPPURAM: It is reported that ballots are missing from the ballot box that contained 348 special postal votes from the Perinthalmanna constituency. The Sub collector submitted a report in the High court that the box was found in an opened state. The ballot from the fifth number table went missing. But the document marking the number of ballots was saved. Several documents including the video footage was submitted in the court.
In the report submitted in the High court, the Sub collector who is the returning officer has demanded a detailed investigation in the incident. In the report it is stated that the postal votes went missing due to the negligence of the officers. But there are no hints of a coup in the report. The ballot was stored in two iron boxes. From this ballot from table number five went missing. No other documents went missing.
The ballot box containing special postal votes went missing from Perinthalmanna sub treasury office the last day. During the search, one of the two boxes kept in Perinthalmanna sub-treasury strong room was found in the office of the District Co-operative Joint Registrar in Malappuram.
Musthafa had lost to Najeeb Kanthapuram of the Muslim League by jst 38 votes in the last assembly elections. 348 special postal votes were not counted as the officials did not sign the ballot covers. Following this, Musthafa approached the High court against the invalidation of so many votes.
Musthafa demanded that special postal votes kept in the Perinthalmanna sub treasury should be transferred to the custody of the High court. This was accepted by the court. When the officials arrived to shift the postal votes, the box was found missing. It was found in the cooperative office after two hours. Meanwhile, UDF and LDF came forward with the allegation of a coup.
The postal votes were checked in six tables at Boys High Secondary School in the municipality. The ballot papers of tables 1,2, and 3 were sealed in one box and those of tables 4,5 and 6 were sealed in another box. The second box was the one that went missing.