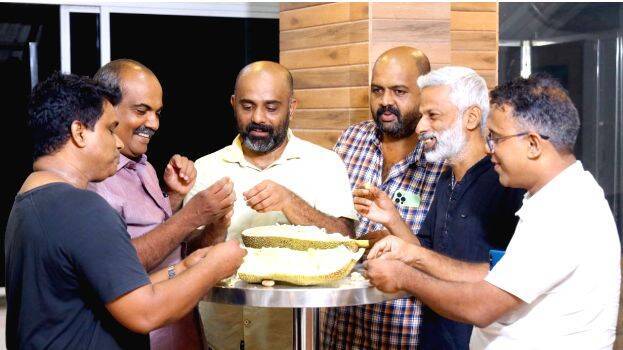 THRISSUR: When six people with a mad craving for jackfruit joined hands, a startup was born. That is no end to the story as the startup within one year has acquired a turnover of one crore. The company makes cuisines including sweets that have jackfruit as the marquee ingredient. During its initial days, the team used to make chips savored in jackfruit, and delivered the packages to supermarkets nearby. The business took pace forcing the team to hire three lady staff. The ladies went through the training phase learning the knack to prepare cutlets, sandwiches, and burgers laced in jackfruit. At this point, the business burgeoned to new heights. The company then bought equipment for a total of 1.5 crores.
The team consists of Manu Chandran from Kakkanad, who has the credit of giving birth to three startups. Photographer Ashok Ram, bio-medical engineer Anil Jose, Vipin Kumar, Sabu Aravind, and Boban Joseph make up the team. The company that started its initial run in May last year has now 14 divisions which include cuisine that centers around both jackfruit and banana. The big success that the team achieved never stopped them from dreaming of something bigger. The company now eyes a future turnover of 100 crores. Their special jackfruit dishes have been exported to foreign lands for sample tests. Now, the team is busy learning the intricacies of foreign cuisines to make their dream entry with jackfruit into foreign turfs.
It was in 2018 that Anil Jose started a WhatsApp group named " CHAKKAKUTTAM" that housed people who have a special liking for the big fruit. Then began the story.