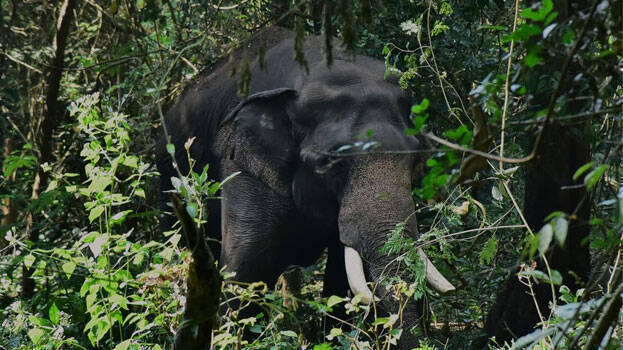 BHOPAL: PM 2 and PT 7 are in news in Kerala now. Many ways were tried to drive away the terrorizing elephants and other animals from the forest and to prevent them from entering residential areas, but nothing has been very successful. The Madhya Pradesh government has now come up with a new idea to get rid of the wild elephants entering the residential areas.
The government has decided to pit tiny honey bees against wild elephants that stray into farms and destroy crops in the border districts of the state. The government is proposing to install beehives as fences in places where elephant attacks are common. When the elephants enter the area, the hives will collapse and the bees will sting the elephant's trunk and eyes. The elephants will not be able to bear it. The elephants have a natural fear of bees.
The authorities are planning to expand the bee operation to more places after it was a success. Through the Khadi and Village Industries Commission's 'Honey Mission programme, 100 beehives were distributed to 10 beneficiaries in Morena district last year. The project is being implemented in border villages like Sidhi, Singrauli, Shahdol, Anuppur, Umaria, Dindori and Mandla. If the beehives are not destroyed by the elephants, the farmers will also get income from it. Along with the use of bees, systems like solar fencing are also used. For this, awareness and training will be given to the people.
The troublemakers are the elephants that come from the forests of Chhattisgarh. In April last year, five people were killed by a herd of elephants that entered the settlement in Amjor area from Chhattisgarh. Earlier, the number of elephants in Madhya Pradesh was very low but has increased tremendously now.