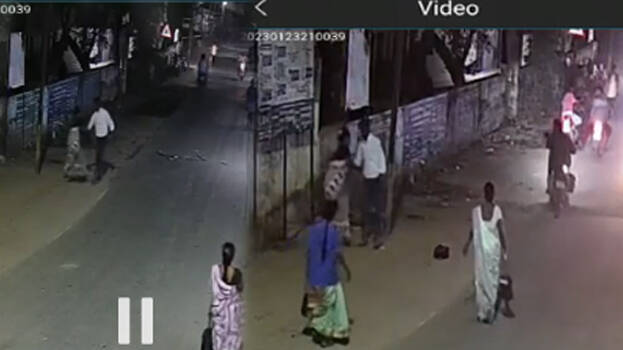 CHENNAI: A youth has been arrested for stabbing his wife to death. The incident happened last night at Vellore in Tamil Nadu. He stabbed his wife to death in front of the people in mid of the road. The police have got the visuals of the incident.
The victim Punitha of Periyavarigam was working in a private shoe company. Her husband Jayasankar stopped her when she was returning home after work. A verbal spat broke out between the two and in a fit of rage, he stabbed her. Though she tried to defend herself, he stabbed her multiple times and then walked away. The CCTV visuals show her falling on the ground and people running towards her.
Though seriously injured Punitha was rushed to Ambur government hospital, her life could not be saved. The police arrested Jayashankar after examining the CCTV visuals of the murder.