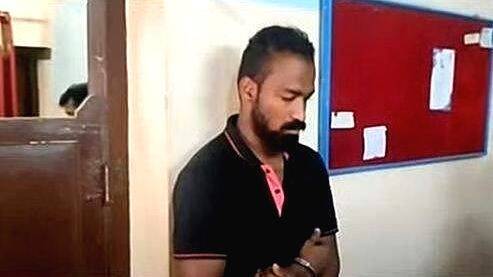 ALAPPUZHA: Police have arrested a man for kidnapping and sexually assaulting a differently-abled woman in Nooranad in Alappuzha. The accused abducted the woman while she was on her way home. The arrested person has been identified as Nooranad native Pranav. The incident took place on Tuesday.
At around 6.30 pm, the woman was walking to her home when Pranav stopped her and dragged her to his home after covering her mouth. He sexually assaulted the woman at his home. Upon seeing the woman's phone lying on the road, the locals informed the woman's family. During the subsequent search, the woman was found in a state of disrepair in Pranav's house.
Meanwhile, Pranav had fled from the spot. The police later arrested the accused on the basis of the complaint of the woman.