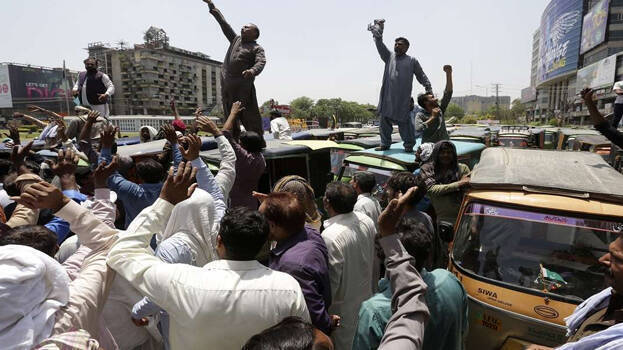 KARACHI: Pakistan is facing severe economic crisis and is struggling. People are struggling due to shortage of food and fuel. Even drinking water is not available in many places. Only 20 percent of the country's pumps have petrol and diesel left. This too will be over soon. There is a huge crowd in front of the pumps. It is also reported that people are fighting in some places.
There are reports that petrol and diesel prices will increase significantly from next month. It is expected to hike by Rs 45 to Rs 80 per litre. The IMF had earlier asked the Pakistan government to remove the government control over the currency rate and determine the rate according to the market if it wants to get a loan. After this was accepted, the value of the rupee fell significantly. This was also a reason for price hike. The government also assumes that the consumption can be reduced as much as possible by increasing the price.
Pakistan is left with foreign exchange reserves of only $3.68 billion. This is not enough for even three weeks of import. If the foreign exchange reserves are fully used, it will push the country into further crisis. With the rise in diesel price, the price of electricity will also have to hiked massively. This is because more than half of Pakistan's electricity needs are generated through diesel plants. It is hoped that the current crisis can be solved at least partially by receiving the IMF loan. Reports indicate that the current situation in the country is more critical than what Sri Lanka faced a few months ago.
Meanwhile, the IMF delegates will visit Pakistan from January 31 to February 9, and Prime Minister Shehbaz Sharif expressed faith that the loans would be granted after the visit. Although they sought the aid of many countries including United States, which have helped in the past, but none of them have responded positively.