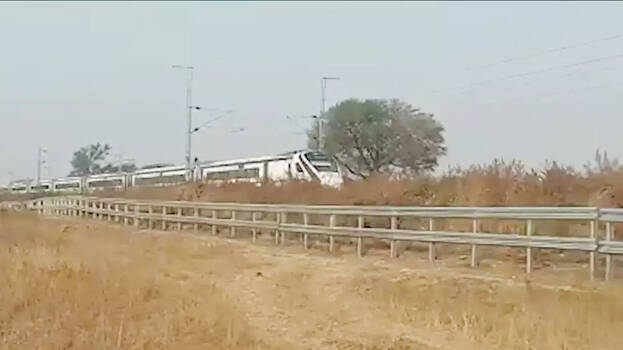 NEW DELHI: It has been decided to fence both sides of the track allowed for Vande Bharat, the high-speed train currently running in the country. Union Railway Minister Ashwini Vaishnaw announced yesterday that fencing has started on the route of the Vande Bharat train. Minister also shared the video of the fencing on social media. The newly launched Vande Bharat train has been constantly hitting cattle and causing accidents, prompting the government to build the fence.
As of December 2022, the media had reported that 68 animals had been hit by Vande Bharat trains within six months. Within days of starting service on the Mumbai-Gandhinagar route, the Vande Bharat Express rammed into cattle near Atul station in Gujarat.
There have been three such accidents within a month. Apart from this, incidents of locals pelting stones at the train have also been reported. Railways have decided to fence the train route due to the increasing number of such accidents. This will help to avoid accidents by preventing cattle from getting on the track.