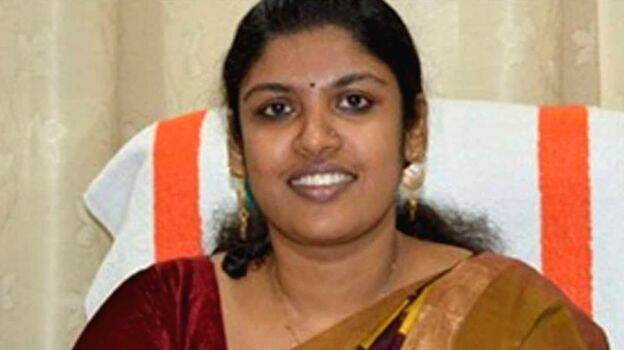 THIRUVANANTHAPURAM: After finding serious errors in the research paper of Youth Commission chairperson Chintha Jerome, Kerala University has initiated steps to re-examine the research paper. Vice-Chancellor Dr Mohanan Kunnummal directed the Registrar to immediately produce the dissertation's original, reports of those who evaluated it and the documents of the open defence.
As per the rule, all dissertations should be sent to four experts outside the university for review, and if three of them approve, the dissertation can be accepted. The VC has also sought information on this. The VC might appoint an expert committee to reexamine the dissertation. Complaints of plagiarism will also be investigated. The Vice-Chancellor said that action in accordance with the law will be taken on the complaint that there are serious mistakes in the dissertation. He also said that the procedures would be checked to see if there was any lapse.
Kerala University had awarded Chintha Jerome a PhD degree in English Literature in 2021 for the dissertation on the topic of 'the ideological foundation of Malayalam commercial cinema in the neoliberal times'. The dissertation was prepared under the supervision of Dr PP Ajayakumar, former PVC of Kerala University.
The Save University Campaign Committee lodged a complaint with the VC pointing out the mistakes in the dissertation.