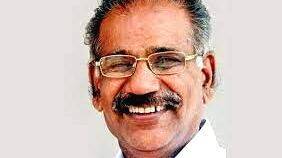 THIRUVANANTHAPURAM: Forest Minister AK Saseendran said in the Assembly that tigers that pose a threat to humans will be captured and rehabilitated in Parambikulam and Periyar tiger reserves. The radio-collaring technique with a chip attached to the body will be used to track the location of captured tigers. The census to count the number of tigers and wild elephants will soon begin, the minister said.
The minister added that a scientific study will be carried out to put an end to attacks by wild animals. In response to the adjournment motion notice introduced by Congress' Sunny Joseph, the minister said that 637 people have died in wild animal attacks in 5 years.
"The goal is to end the human-wildlife conflict once and for all. The government will take further action on the basis of scientific studies. Current study reports contain only interim measures," he said.
The minister claimed that since giving the panchayat presidents the authority to shoot the wild boars that were ruining the crops, more than 2000 wild boars have been killed.
The Speaker denied permission for the adjournment motion. Following this, the opposition staged a walkout to protest the government's inaction to prevent wildlife attacks. Sunny Joseph accused the government of groping in the dark by not taking steps to eliminate human-wildlife conflict. No compensation has been paid to the farmers whose crops have been damaged since 2021. He also said that the forest watchers have not been paid for six months.