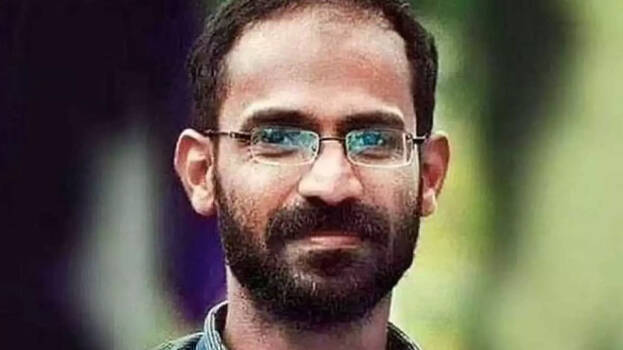 LUCKNOW: Kerala journalist Siddique Kappan, arrested in Uttar Pradesh, has been released from jail. He is being released after two years and three months of his arrest.
'Complete justice has not been obtained. Many of my brothers are in jail in false cases. Even those arrested along with me are in the jail. I thank the public and the media for helping in my release,' he said. He said that his mother and some relatives had died when he was in the jail.
Many including his wife and son will arrive to pick him up. Although it has been more than a month since he was granted bail, the release has been delayed due to delays in the procedures. Siddique Kappan was arrested on charges of sedition in October 2020, when he was on his way to report Hathras case in Uttar Pradesh.
Kappan was accused of sedition and charged under the tough anti-terror law UAPA. In February 2022, the Enforcement Directorate filed money laundering case against him, accusing him of receiving money from the banned People's Front of India. The Allahabad court last month granted him bail in this case.