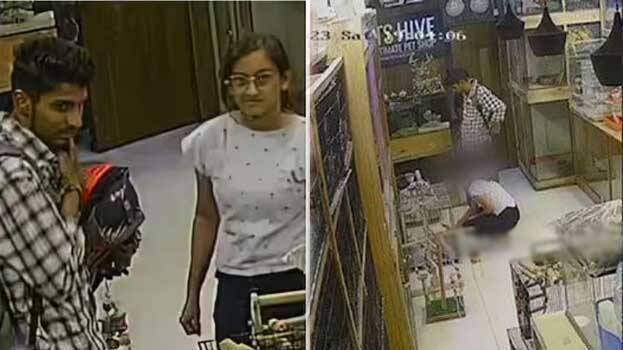 KOCHI: The owner of the pet shop in Ernakulam's Nettoor, from where a puppy was stolen by two engineering students, said that he has forgiven the accused. Mohammad Bashit, the pet shop owner, said he would reconsider whether to continue with the case. Thanking the Kochi police, he added that the accused students should be counseled.
Engineering students Nikhil and Shreya, the persons accused of stealing the puppy, were arrested them from Karkala in Karnataka by Panangad police. The 45-day-old stolen puppy, worth Rs 20,000, was seized from them.
The incident took place on January 28 at 7 pm. The young woman and the young man came to the pet shop in Nettoor to inquire about buying a cat. Meanwhile, when the shopkeeper's attention shifted elsewhere, they took the puppy out of the cage and placed it inside the man's helmet. The students stole one of the three Shih Tzu puppies. These were kept there to be sold to a buyer from Alappuzha.
The shop owner came to know about the theft when a native of Alappuzha came to buy the puppy after the young woman and the young man passed by with the dog. At first, he thought that the puppy had run away.
But on checking the CCTV footage, it was found that the duo had stolen feed from a shop in Vyttila. After this, the shopkeeper lodged a complaint with the Panangad police. The police said that the accused will be brought to Kochi and interrogated to find out whether the puppy was stolen to be raised or sold.