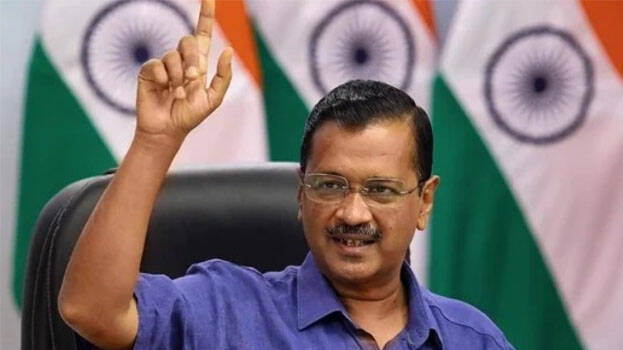 NEW DELHI: The Enforcement Directorate (ED) on Thursday filed a charge sheet with serious allegations against Delhi Chief Minister Arvind Kejriwal and the Aam Aadmi Party in the Delhi Excise Policy scam case. In the chargesheet filed in the Delhi court, the ED alleged that Kejriwal was also involved in the case. According to the charge sheet, AAP received Rs 100 crores related to liquor policy from South India alone and used this amount in the Goa assembly elections.
The charge sheet stated that AAP's communications in-charge Vijay Nair received Rs 100 crore from liquor companies in South India. ED also said that Vijay Nair had arranged a meeting of the owner/controller of IndoSpirits Sameer Mahandru with Arvind Kejriwal through facetime. The ED has named Delhi Deputy Chief Minister Manish Sisodia, AAP leaders Vijay Nair, Sanjeev Singh and liquor company owner Amit Arora in the charge sheet. Telangana Chief Minister K Chandrasekhara Rao's daughter K Kavita, YSR Congress MP Srinivas Reddy and Aravindo Pharma owner Sarath Reddy are also named in the charge sheet.
Meanwhile, Kejriwal said that the chargesheet is completely fabricated. Kejriwal said that ED is now working to topple governments and buy off MLAs.