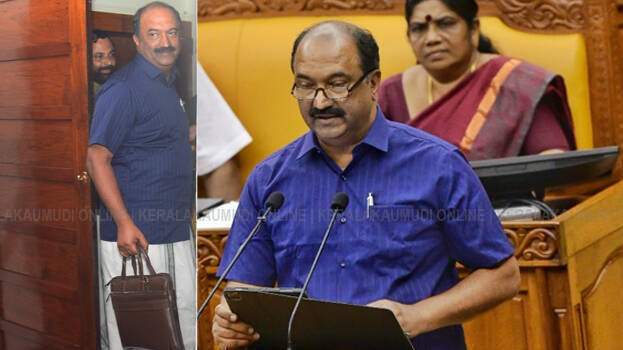 THIRUVANANTHAPURAM: The central budget did not trouble the common man in any way even when the opposition raised objections that it was a gimmick to win votes. However, the state budget presented by Finance Minister K N Balagopal will significantly increase a man's cost of living making the public suffer as much as possible. Everything that affects the common man like fuel price, liquor price, vehicle tax, electricity duty and building tax has been increased. The most affected by this is the increase in fuel prices.

If the social security cess is added along with the rising fuel prices, it is certain that people's pockets will be emptied. This will lead to massive price hikes. People are already struggling with rising prices. In the meantime, the decision to impose additional cess on petrol and diesel came as a thunderbolt. This may lead to an increase in bus fares, auto and taxi fares along with the price hike.

The decision to impose social security cess on alcohol will also upset the family budget. The price of liquor was recently increased. The budget announced that a social security cess will be levied at the rate of Rs 20 per bottle of IMFL having MRP between Rs 500 to Rs 999 and Rs 40 per bottle of IMFL having MRP above Rs 1,000. When implemented, the amount one spends on liquor will increase. This will reduce the income of the family. Concerns have already been raised by those including the opposition that more people will become dependent on drugs as the price of alcohol rises.

The fair value of the land has been increased by 20 percent. The increase in the stamp price of flats will hurt the common man's dream of owning a house. The building tax has also been reformed and this also affects the common man. Building permit fee and building permission fee have been increased. Also, a special tax will be imposed on buildings lying vacant. A separate tax will also be levied on those who have more than one house.

Ministers spend crores on foreign trips to bring more investments to the state. The announcement in the budget that electricity duty will be imposed on the industrial consumers was made when 'working tirelessly' to bring in such investments. Kerala imposes electricity duty when other states provide everything including land, water and electricity for free. Kerala, which already has an image of not being an investment-friendly state, will suffer further setbacks.

The decision to increase vehicle tax is really a blow to new car buyers. Vehicle cess will increase from Rs 100 for bikes to Rs 200 for cars. The one-time tax on motorcycles has been increased by two percent. Judicial court fees have also been hiked. It was expected that the social welfare pension would be increased to help the poor and needy, but it did not happen.