Did police give alcohol to Sanal? Ambulance driver speaks out
| Published on Thu 08 Nov 2018 09:47 PM IST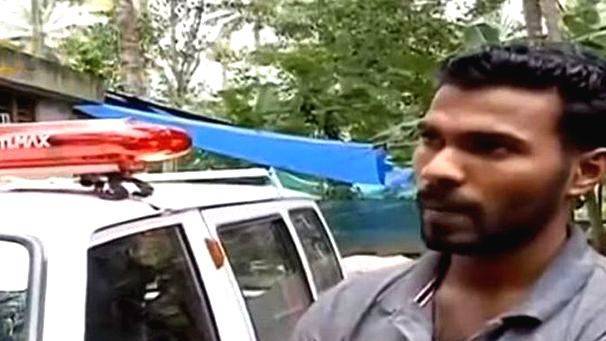 THIRUVANANTHAPURAM: Aneesh, the ambulamce driver who took Neyyattinkara native Sanal to Medical College hospital, has revealed that the policemen had insisted on taking a detour via Neyyattinkara police station to the Medical College.

Sanal had a fatal head injury after he was pushed to the road by DySP Harikumar at the climax of a quarrel. However, the driver denied the allegation that police gave alcohol to Sanal. He said that such rumours were false.

I'm a private ambulance driver at Olathanni and that day, I got a call at 10.15 pm, asking for my help to transport Harikumar to hospital.
I drove 3.5 km to reach the spot. The people who had crowded there helped me shift Sanal to the ambulance. A local person got into the rear side of the ambulance and a police man got into the front side.

The locals alarmingly shouted at us to take Sanal to the Medical College. But the police asked me to take him to Neyyattinkara hospital. The hospital staff, after examination, asked us to go Medical college at the earliest.

In between the local who was in the ambulance was not to be seen. The police then instructed me to go to the Neyyattinkara police station first. There another police man got into the ambulance. Then we headed towards the Medical College. But, by the time we reached the hospital, Sanal had died.

The next day at around 3:30 pm I returned after dropping the policeman at the Neyyattinkara police station," told Aneesh to an online media.