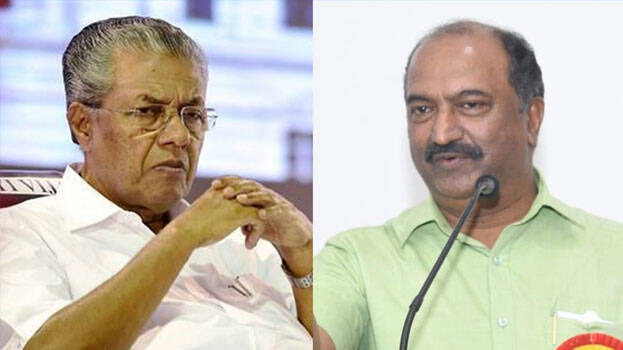 THIRUVANANTHAPURAM: Although it is difficult for CPM and Left Front to justify, there are indications that the decision to impose a cess of Rs.2 per liter on petrol and diesel was taken by Finance Minister K.N. Balagopal after receiving the letter from the central government to reduce the credit limit by Rs.2700 crore, that too in the last hour of the completion of the budget.
The outright move was made when it was confirmed that the social security pension distribution would be stopped. The letter came on Thursday informing the state of the limit of the loan that can be taken in the last three months of this year on account of the loans taken by KIIFB and Social Welfare Pension. With the Center cutting another 2,700 crores, the loan that can be taken in the months of January, February, and March has been reduced to just 900 crores. With this, the social welfare pension will be completely stopped. To overcome this, permission was sought from the Chief Minister for petrol, diesel, and liquor cess.
The Center had announced that it can take a loan of Rs 17,696 crore till December of the current financial year. Later, a loan of 4060 crores was also sanctioned on account of reforms in the power sector. The state had thought that it could take about 17,000 crores for the three months from January to March.
Earlier, the central government had announced that the loan taken by KIFBI and the company formed to provide welfare pension will be charged in three installments. However, the Center announced the other day that the loan taken by the pension company will be deducted from the loan limit of the state in one go. 7500 crores are getting paid back this way.
Social welfare pension is due in December and January. If this continues, the welfare pension will be interrupted in the next financial year. Left Front assesses that the delay in the distribution of welfare pensions for three months is the reason for the setback in the last local by-elections.