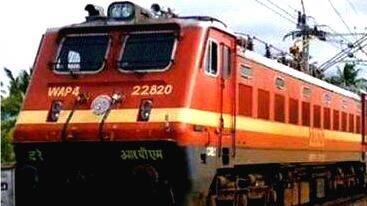 KOTTAYAM: With Rs 100 crores included in the central budget for the stalled Sabari Rail, the state government should hand over the land immediately. Out of this, the state has to find Rs 1,872 crore in phases. The state had promised to bear half of the project cost.
Estimated 517 crores a quarter of a century ago, the new estimate of the project is 3744 crores. The new estimate takes into account the cost of electrification and signaling so that Vande Bharat trains can also run.
In the first phase of the project included in the Prime Minister's 'PRAGATI' scheme, land should be acquired along the 107 km Kalady-Erumeli route. The land was acquired only for eight km. The Center had frozen the project due to the delay in land acquisition.
Relief to the landowners
People living in the 70-km area from Angamali to Pala Ramapuram, which was separated with stones 24 years ago, are worried about not being able to sell land, construct or take loans. Acquiring the land and paying better compensation will be a relief to the land owners.
State mission
Alignment should be determined
Land should be acquired and handed over
First step
Angamali-Erumeli: 115 km
Land to be acquired: 107 km
52 flyovers
Route
Angamaly, Kalady, Perumbavoor, Kothamangalam, Muvattupuzha, Thodupuzha, Pala, Erumeli
Benefit
Sabarimala pilgrims can reach Erumeli
Bharanganam Alphonsa Pilgrimage Center can be reached
Hilly agricultural transport
Industrial cargo movement in the Perumbavoor region
Tourism development in the hills