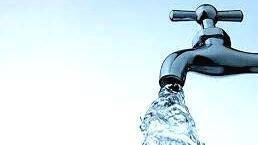 THIRUVANANTHAPURAM: With the hike in the water tax by ten paise per litre (Rs. 10 per 1000 litre), the bi-monthly bill of consumers using between 5000 and 50,000 litres will go up by Rs 100 to Rs 1000. As a result, the water cost will climb 2.5 times. 1000 litres of water used to generate a bill of Rs 4. This will increase to Rs 14. The maximum rate for domestic customers will increase from Rs 44 to Rs 54. A family of four uses an average of 20,000 litres in two months. This will be a huge burden on the common man. A consumer who previously paid an 88 rupee monthly bill will not be required to pay 288 rupees.
The water authority has issued an order fixing the tariff. The new tariff will be effective from this month. The bill for the month of March will have the old rate for January and the new rate for February. People in the BPL category will continue to receive up to 15,000 litres for free.
The water authority will generate an additional revenue of Rs 300 crores through the rate hike.
Rate hike
(Consumption (in litres), old rate, new in order)
5000...... Rs.22.05, Rs.72.05
10000... 44, 144
15000..... 66, 216
20000... 88, 288
25000... 116, 366
30000... 143, 443
Domestic rate
New tariff
(Monthly consumption (in kilolitres), new rate).
5 kilolitres: Minimum Rate- 72.05 Rupees
5-10: Rs 14.41 per kilolitre above 5 kilolitre with a minimum rate of Rs 72.05
10-15: Rs 144.10, Rs 15.51 per kilolitre above 10 kilolitre
15-20: 16.62 per kilolitre
20-25: 17.72 per kilolitre
25-30: 19.92 per kilolitre
30-40: 23.23 per kilolitre
40-50: 25.44 per kilolitre
Above 50 (two slabs): Rs 1272, Rs 54.10 per kilolitre thereafter