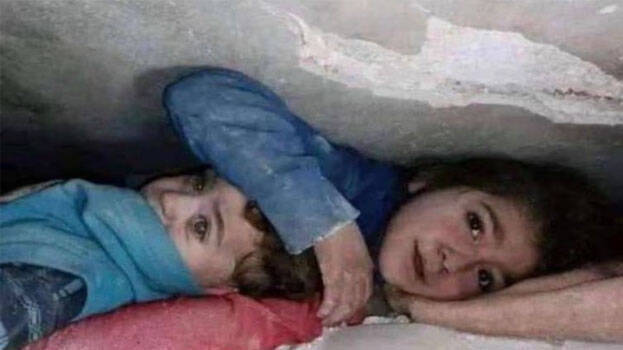 Turkey and Syria are in shock from the earthquake. Everywhere you look, you see broken buildings and piles of dead bodies. The first earthquake measuring 7.8 on the Richter scale occurred in both countries on Monday morning. Aftershocks followed.
The picture of a sister and her younger brother giving comfort and hope to the mind amid painful scenes is going viral on social media. The picture was tweeted by Mohamad Safa, a UN representative.
In the picture, the sister and brother were trapped in the debris. The seven-year-old girl spent 17 hours making a shield with her hands so that her younger brother's head wouldn't get hurt. According to the tweet, when the rescuers arrived, the little sweetie greeted them with a smile.
After the tweet, many people commented congratulating the girl. However, it is not clear whether the picture was taken from Turkey or Syria.