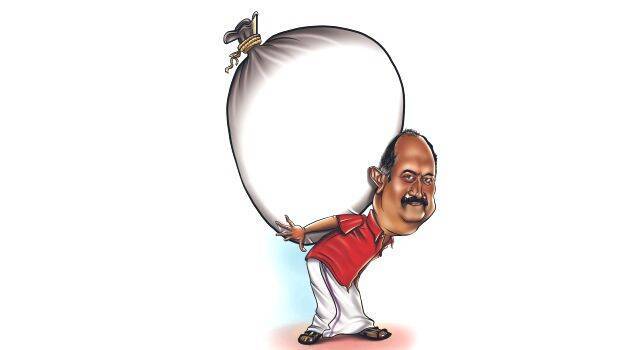 THIRUVANANTHAPURAM: While the government is trying to squeeze the people through fuel cess, Rs 12923.21 crore arrear remains uncollected till January this year.
According to the CAG report, there is record arrear of Rs 21,797 crore in year 2020-21. At the end of this financial year, the total arrears will exceed Rs 34,000 crore.
However, if Rs 2 is collected as cess for petrol and diesel, Rs 750 crore will be obtained annually and only Rs 307 crore will be obtained by increasing the fair value of land by 20 percent. There is also the burden of inflation when the price of diesel increases. Last year's tax revenue was Rs 29002.48 crore.
CAG's finding is that even if the irregularity of various departments and giving indirect benefits is avoided, an additional income of 25 percent of the current amount will be obtained. There is also a serious allegation in the report presented in the assembly yesterday that due to the irregularities of the Excise and Registration departments, the amount that is twice the dues can be lost. While calculating the stamp duty, the original survey number is not used as the basis for fixing the fair value and thus losing crores.
At the same time, it is also alleged that there is politics behind the introduction of petrol and diesel cess by the government. The Chief Minister also reiterated in the press conference yesterday that the cess was forced because the central government was restricting the credit limit. The Centre is being blamed by the government stating that there is no other means of providing welfare pension to 60 lakh families other than cess.
However, the CAG report says that there has been no significant reduction in the centre's allocation. Last year alone Rs 42628 crore was allotted as grant and tax share. This is almost double the amount given in 2016, the first year of the first Pinarayi government. At that time the centre allocation was Rs 23735.37 crore.
Rs 11000 crore is needed to provide as welfare pension. The centre is reducing the loan limit by only Rs 4000 crore on account of the state guaranteeing the loan.
CAG report
1. Fault in assessment of tax related to contracts.
2. Granting concessions and benefits other than those provided by law.
3. Indifference in avoiding complaint, legal action and stay.
4. Fraud in renewal of license relating to bars.
5. Permits unauthorized transfer of license.
6. Violating condition of providing new license if partner changes.
Uncollected Tax (in crores)
2016-17 - 5437.23
2017-18 - 6951.88
2018-19 -7974.34
2019-20 -15461.46
2020-21 -21797.86
Centre's Share (in crores)
2016-17 -23735.37
2017-18 - 25360.92
2018-19 - 30427.13
2019-20 - 27636.31
2020-21 - 42628.68