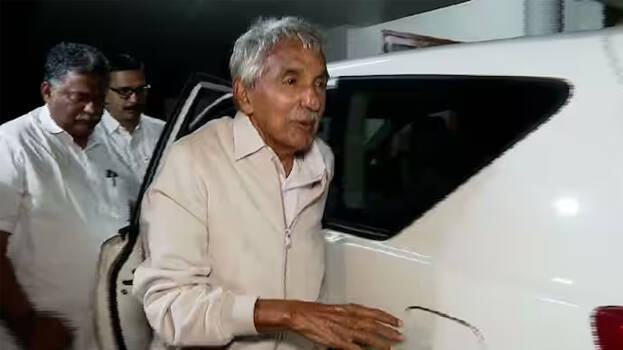 THIRUVANANTHAPURAM: Senior Congress leader and former chief minister Oommen Chandy will be taken to Bengaluru Sunday afternoon for follow-up treatment. Chandy will be taken to Bengaluru this afternoon from Thiruvananthapuram in a chartered flight arranged by the Congress party.
Chandy is presently undergoing treatment at NIMS Hospital in the capital city. He was admitted to the hospital last Monday after he contracted pneumonia. The hospital authorities had informed that it has been brought under control after the treatment. Following that, a decision was taken to shift him to Bengaluru for expert treatment.

Meantime, some relatives had complained that Chandy's family was not giving him proper treatment. However, this was rejected by his son Chandy Oommen. He said that as a son, it is his responsibility to take care of his father's health.
Congress national general secretary K C Venugopal visited Chandy at the hospital. He informed that the AICC had arranged a chartered flight to shift Chandy to Bengaluru on Sunday.