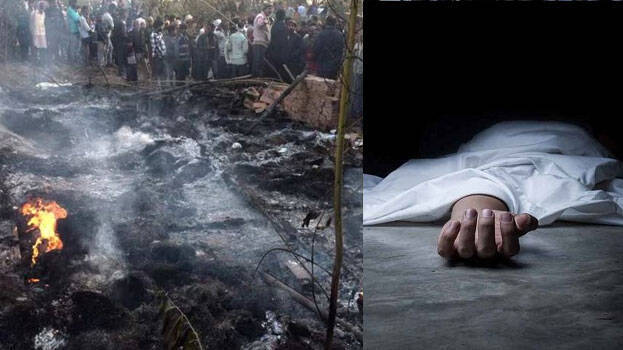 KANPUR: A 45-year-old woman and her daughter (20) were charred to death while evacuating the house on encroached land. The incident happened at Madauli village in Kanpur of Uttar Pradesh. The dead have been identified as Prameela Dikshit and her daughter Neha. Prameela's son Sivaram Dikshit who was in the house escaped unhurt.
The incident happened on Monday. The district administration and the police had gone to remove encroachments from government land. The people of the village said that the officials who reached there with the bulldozer had not informed them earlier. They set the houses on fire when people were inside their huts. Many fled. Sivaram Dikshit said that he ran to safety and could not rescue his mother and sister.
The police first alleged that the two women set them ablaze. However, a murder case has been registered. A murder case has been registered against 13 including the sub divisional magistrate, police officials, bull dozer operator etc.
When the locals intensified protests, the additional DGP Alok Singh and divisional commissioner Rak Sekhar visited the spot. They assured action against those responsible after conducting an investigation. A case was registered after that.