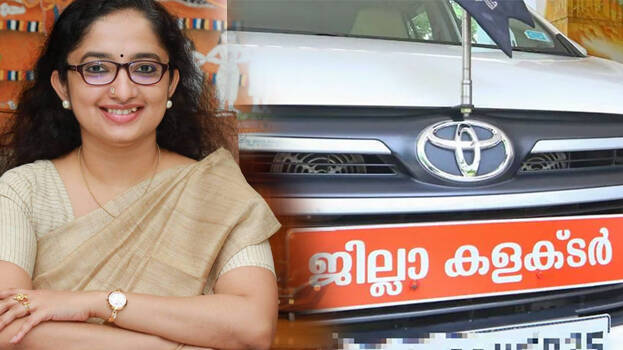 PATHANAMTHITTA: As directed by the Kerala High Court, five vehicles in the name of the district collector were hidden to avoid the confiscation process of the Pathanamthitta sub court. The collector now travels without a board. Rs 3 crore which was in the district collector's account was transferred to another account. The collector having the charge of the district magistrate cheating the order of the judiciary is courting a controversy. When the court amin came to the collectorate twice to confiscate the five official vehicles including that of the collector, the vehicles were not there.


The delay in paying Rs 38 lakhs, including interest, to the land owner as compensation for three cents of land acquired in 2008 for Pathanamthitta Ring Road led to the confiscation. As per the high court order, the public works department and the district administration should hand over the money to the owner before March 23. The public works department should pay the compensation for land acquisition. Demanded money from the collectorate. A letter was sent to the public works secretary, but money was not received. As the money was not handed over, Pathanamthitta sub court judge S Shanavas gave a confiscation order to implement the court's order. When amin Anish came to the collectorate the other day to confiscate the vehicles, they were not there.
The amin came to confiscate KL 03 W 3636 Innova, the official vehicle used by collector Divya S Iyer, K L 03 V. 5135 Innova used by ADM Radhakrishnan., Husur Shirastadar's KL 03 R 8001 Bolero, land acquisition deputy collector's KL 03 W 9999 and election deputy collector's Swift Desire KL 03 T8400. It is heard that the vehicles have all been shifted to the drivers' homes. Thiruvalla sub-collector is traveling without a name board.