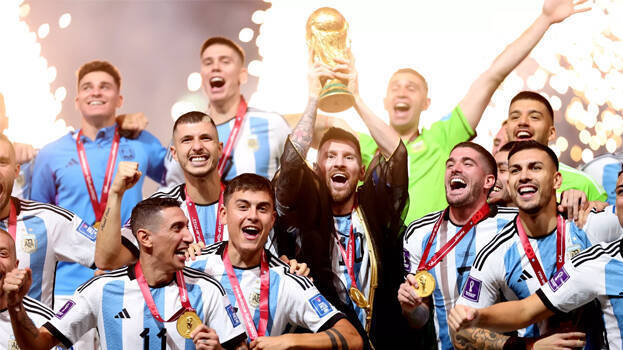 PARIS: Argentina football legend Lionel Messi has won the 'FIFA best awards' for the best player of last year. Messi, who led Argentina to the World Cup, also received the Golden Ball. Messi's other team-mates who played alongside him at the World Cup in Qatar also proved their talent as well.
Now Messi is preparing to give them a gift. Messi is going to give iPhones wrapped in gold to the players and support staff of the Argentina team who were with him. It is reported that Messi bought 35 iPhones for this purpose.
35 iPhones which are 24-carat are priced at £175,000 (roughly Rs 1.73 crore). These are special iPhones with each player's name, jersey number and Argentina logo printed on them. 'I Design Gold' designed gold iPhones for Messi.