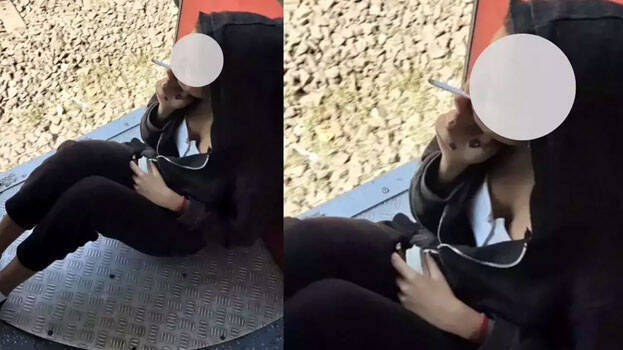 A man who posted a picture of a woman smoking inside a railway coach compartment, is being harshly criticized for his action. Instead of calling her out for breaking the law or complaining to the authorities, the man used the opportunity to attack "modern women".
"Saw this woman smoking by the train gate, and felt disgusted and disappointed with these so-called modern women. Where are we heading with this? Pity," wrote a man named CJ Bhau on Twitter along with a picture of the woman.
The people are criticizing him for sharing the picture of a woman without her consent. "Would you've posted such a picture if a man smokes like this??? I hope she sues you for this.", one user commented. "Did she buy cigarettes with your money?", another person asked.