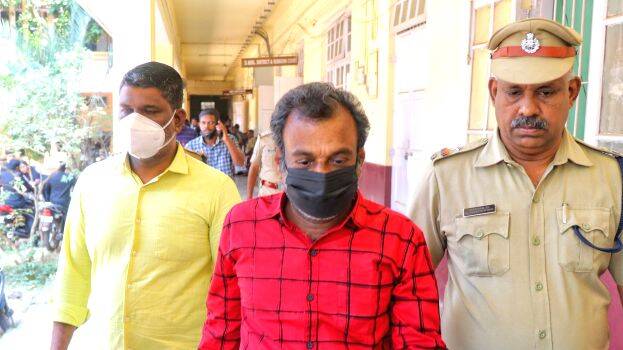 KOLLAM: A man who buried his mother alive was served with life imprisonment and an additional Rs 50000 fine. The incident happened on September 3, 2019, in Kollam, when Sunil buried his mother Savitri alive to death.
Sunil was helped by his friend Kuttan to commit this gore act. The court also sentenced three years imprisonment for Kuttan also with a fine of Rs 50000.
Sunil and his mother used to live together in Neethi nagar in Kollam. He often requested a share of land from Savitri to be changed to his name. Even after torture and repeated pestering, Savitri decided to write her will in favor of her daughter Lally. This irked Sunil who thrashed his mother to unconsciousness. He later stripped her mother's saree to hang her up to deceive the outer world as an act of suicide. However, the plan never worked and he asked for assistance from his friend. Kuttan and Sunil brought Savitri to the nearby premise and buried her. Both of them later stomped on her breaking her bones.
Lally used to call her mother daily but found it suspicious with no one attending the calls. The neighbors informed her of not seeing Savitri for days. Lally then informed the police which triggered an investigation into this issue. Sunil tried to divert the police investigation by saying his mother went to a relative house after having a fight with him. Later on, the police felt dubious and questioned him again when the horrific act was revealed.
Sunil will also appear before the Additional sessions court to hear the verdict for murdering his neighbor using a hammer.