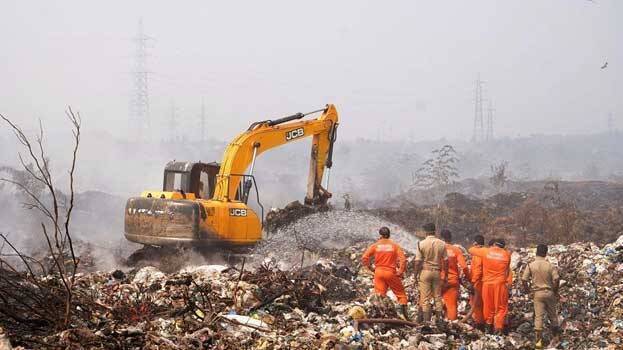 KOCHI: Both CPM and Congress found themselves on the defensive after it was reported that the contract received by the son-in-law of a CPM related to Brahmapuram waste treatment was secretly handed over to the son of a Congress leader. The contract worth Rs 55 crore for biomining plastic waste was awarded to a company called Zonta Infratech in 2021. Rajkumar Chellappan, the son-in-law of former LDF convener Vaikom Viswan, is a partner in this company. Zonta had also received the contract to generate electricity from waste. That project hasn't started yet.
Biomining faced problems at the initial stage itself. Subsequently, the management was handed over to the company, which included the son of the former KPCC general secretary. It is reported that this exchange was done as a compromise to hide the problems. Although there was little progress in the contract worth Rs 55 crore, the corporation gave Rs 11 crore without any second thoughts. The names of the Congress leader and his son are an ``open'' secret as there is no record of the contract being handed over.
As per Clause 35 of the contract, a sub-contract cannot be awarded. In order to issue a sub-contract, an application must be made to the corporation and approval of the council must be obtained. However, a secret transfer was made without informing the corporation.
The contract was awarded to the company through the Kerala State Industrial Development Corporation (KSIDC). It was Congress leader former mayor Tony Chammany who alleged that there was political interference in awarding the contract to Zonta. Tony reiterated yesterday that he had raised the matter during the tender. He also said that has documents to prove the irregularities.