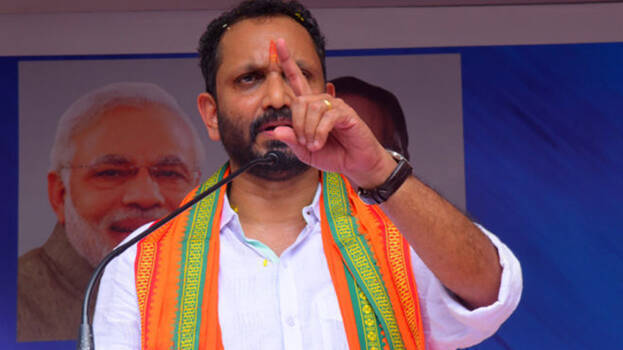 THRISSUR: BJP state president K Surendran demanded that MV Govindan should answer about Swapna Suresh's revelation. Surendran said that not only Chief Minister Pinarayi Vijayan but also CPM was put on the defensive by Swapna's new revelation.
"Who is Vijay Pillai? For whom did he approach Swapna? what is the evidence that prompted him to pay 30 crores? Kerala needs to know what was the purpose of his arrival," Surendran said.
"Things are becoming clearer as Amit Shah arrives in Kerala. Kerala politics has changed to the point where one wonders how much longer can Chief Minister Pinarayi Vijayan remain in his position," he added.
Earlier on Thursday Swapna alleged that CPM state secretary MV Govindan and others tried to settle the gold smuggling case with an intermediary named Vijay Pillai.