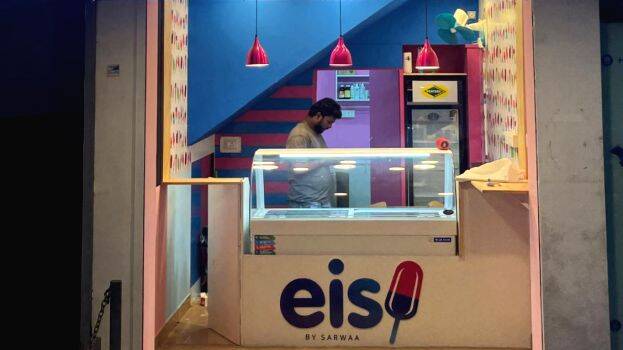 KSEB's shock without warning
Entrepreneur and the owner of the building say that they did not know about the arrears
THIRUVANANTHAPURAM: In the name of an electricity bill of Rs. 214, the fuse of the ice cream parlor was pulled without warning. The young entrepreneur lost Rs 1.12 lakh as the ice cream and kulfi were spoiled because of two consecutive days without electricity.
KSEB has blacked out 18-year-old Rohit Abraham, a native of Vazhuthacaud, Thiruvananthapuram, who started an ice cream parlor two months ago near the Kollam Ashramam grounds. Rohit said he was not aware of the arrears when he rented the closed shop two months ago, and the shop owner said he was not informed about the arrears either. Officials of the Ashramam section office pulled the fuse of the ice cream parlor last Thursday morning. When the shop opened at eleven o'clock, there was electricity in the nearby shops.
After two hours, the electricity was not connected, so the electrician was called and the connection was restored by evening. The next morning again there was no electricity. On inspection, it was found that the meter box was sealed by KSEB. Then, when he contacted the KSEB section office on phone, he was informed that the fuse was pulled due to the arrear amount of Rs.214. Rohit paid through Google Pay but power was restored hours later. By then, the products in the parlor worth Rs 1.12 lakh were unusable. It was after Plus 2 that Rohit told his parents, Ren Abraham and Tiji Philip, that he wanted to start an ice cream parlor. They put a condition that they will pay the money and that it would be returned when the profit was made. Then Rohit started a parlor in front of the cafe owned by his mother along with his degree studies at Bengaluru Christ College. Branches were started at Varkala and Ashramam as profits started coming in. When Rohit approached the power minister's office with a complaint, the reply was that what happened should not have happened and that he should file a complaint. Rohith, who filed a complaint with the minister, is hopeful of getting justice.
'Parlors were started as a venture along with education. This act discourages young entrepreneurs.'
- Rohit Abraham