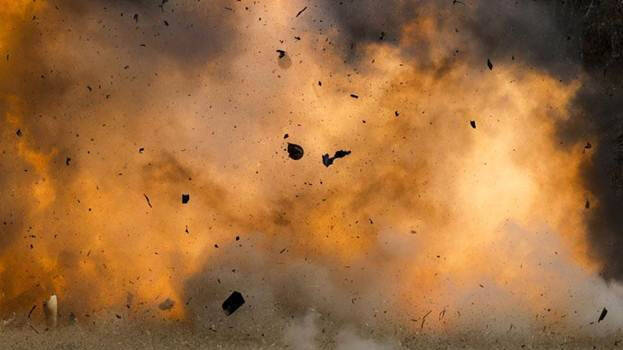 30th anniversary of Mumbai blasts
NEW DELHI: March 12, 1993, was a Black Friday for Mumbai, India's financial hub. Even after three decades, the shocking memories of the series of blasts that killed 257 people and injured 1,400 in twelve blasts at twelve locations have not left the metropolis.
The blasts were a continuation of the riots that broke out in Mumbai and other parts of the country after the Babri Masjid incident in 1992. The first blast took place in the basement of the 28-storey Bombay Stock Exchange (BSE) building at 1:30 pm on March 12. When a bomb hidden in an explosives-laden vehicle exploded and killed 50 people, no one thought it was the start of a series of blasts. Half an hour later, blasts took place at Mahim Crossway Fisherman's Colony, Saveri Bazar, Dadar Plaza Cinema Theatre, Century Bazar, Katha Bazar, Hotel Sea Rock, Sahar Airport, Air India Headquarters, Hotel Juhu Centaur, Worli, and Passport Office. Mumbai became a city full of broken buildings and dismembered bodies bathed in blood.
That evening, the police seized a Maruti van with AK-47 guns and explosives. The petrol pump bill obtained from it shed light on the accused. It was a vehicle owned by the Memon family. Thus, the role of Dawood Ibrahim, the mastermind of the underworld, also came out. By then, Dawood and one of the prime accused, Ibrahim Mushtaq Abdul Razaq Memon alias Tiger Memon, had escaped. Tiger Memon's brother Yakub Memon was caught and hanged in 2015. But Dawood and Tiger Memon are still absconding. Abu Salem, one of the accused belonging to the Dawood gang, was brought to India from Portugal.
Actor Sanjay Dutt, who was arrested for possessing an AK-47 gun after the blasts exposing the underworld-Bollywood nexus, served a jail term. 193 accused were taken into custody in the case investigated by CBI. 140 people were tried in court. 17 people died during the trial. 100 were found guilty while 23 were acquitted. A charge sheet of more than 10,000 pages was been prepared. The TADA court sentenced 12 to death, but the Supreme Court granted life imprisonment to 10, except Tiger Memon and Yakub Memon.