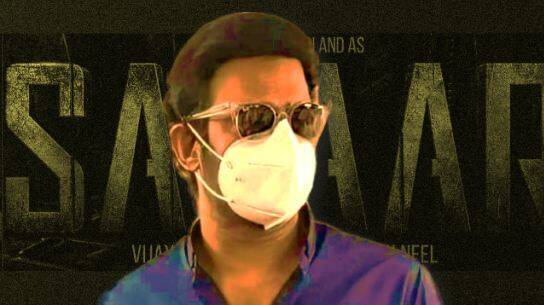 News came last week about Rebel star Prabhas taking a quick flight abroad for treatment. His latest projects including Salaar came to a pit stop after the lead actor took a necessary break to fix his ailing health. The fans went rumbling and did many hypotheses about his recent weight gain and not being in the greek physique of the Bahubali times.
The fervent emotions went pouring down the social media platforms. However, here is news to rejoice for Prabhas's admirers. The actor was spotted trudging down the Hyderabad airport this morning probably on his return back from treatment in Italy.
Prashanth Neels's Salaar is set to hit the screen on September 2023. The director and his team have hitherto remained mum on the progression of the movie. The promise of a high-octane thriller is engraved deep into many admirers and according to new reports, KGF star Yash will also play a role to up the ante of the already electrifying cast.
Salaar's schedule is currently running in Italy. Prabhas has completed his portions and the fans want the movie to help the actor regain his lost fiefdom, with Prashanth Neels's caliber, the odds are big.