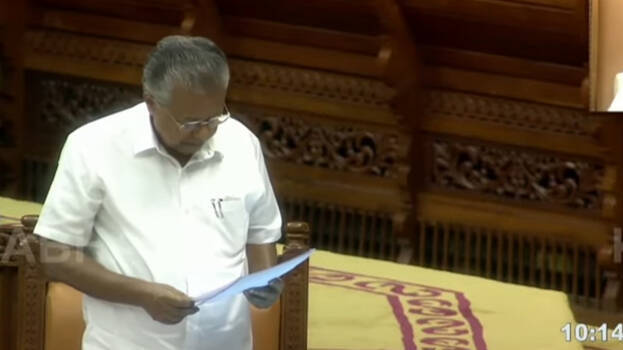 THIRUVANANTHAPURAM: Chief Minister Pinarayi Vijayan said that a detailed investigation will be conducted on the Brahmapuram fire. A special panel has been entrusted for the investigation. He told the assembly that a detailed inquiry would be conducted on the cause of the fire, whether there is a lapse from the side of the Kochi Corporation and who are all responsible for it.
Vigilance will investigate the controversy related to the Brahmapuram contract. controversy Vigilance will investigate things from the inception of the plant. Meantime, the chief minister said action has been taken on war footing. The chief minister informed that hospitals and control rooms have been set up, a system has been set up for continuous monitoring of ambient air quality and special medical camps have been organized.
The chief minister also informed that no one had any serious health issues. The fire was doused as part of a collective effort. He congratulated the fire force personnel. The chief minister added that a new plant would be set up in Brahmapuram in two years.