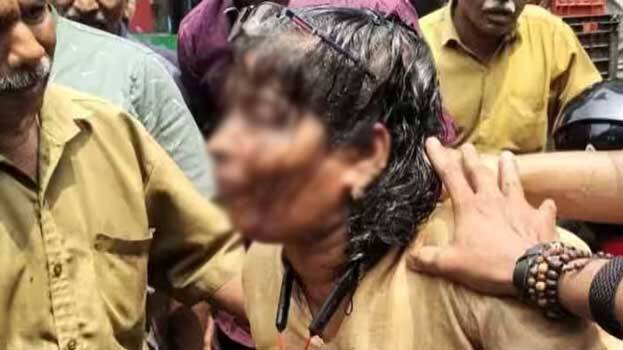 KOCHI: A woman attempted suicide in the middle of the road raising allegations against Crime Magazine chief editor T P Nanda Kumar. The incident happened this noon in Deshabhimani Junction at Kaloor in Kochi. The woman identified as Rajani, a native of Thrissur, doused petrol on her body and tried to set ablaze. She was a former employee of Nanda Kumar's office.

She said during the suicide attempt that Nanda Kumar was ruining her life and harassing her constantly. The woman had earlier lodged a complaint with the police saying that Nanda Kumar had given news about her to the channel and threatened to circulate her daughter's pictures.

After dousing petrol on her body, she ate some powder kept in a cover. Soon the auto drivers and others stopped her. In the meanwhile, the police arrived and admitted her to a private hospital and later to Ernakulam General Hospital. The hospital authorities said her health condition is not serious.