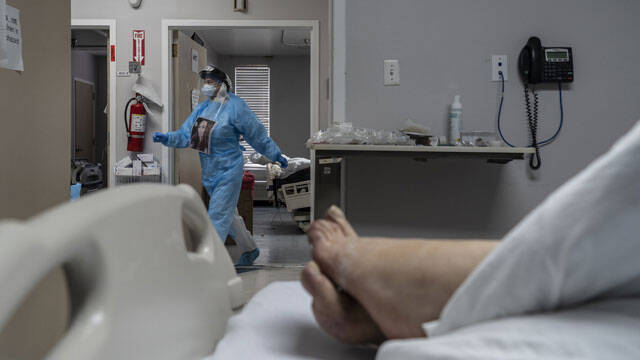 EZHUKONE: In a controversial incident, a surgical mop was left inside the stomach of a temporary nursing assistant at ESI Hospital in Ezhukone, during C-section surgery. The nurse's condition deteriorated due to pneumonia and was shifted to a private hospital in Thiruvananthapuram. Chinchu Raj (31), of 'Karthika' near Ezhukon, has to go through this ordeal.
Chinjuraj underwent a caesarean last Saturday. On March 13, after experiencing severe abdominal pain and temperature, an emergency X-ray was taken. In this, the presence of some abnormal material was seen inside the stomach. Then she was taken to a private scan centre in Kottarakkara along with two doctors from gynecology department for expert examination. This test confirmed that the mop used to mop up blood during surgery is inside the stomach.
Chinchu developed abdominal pain and fever due to infection from surgical mop. After this, Chinchu was brought back to Ezhukone ESI Hospital and an emergency surgery was performed to remove them. The second surgery was done by hiding the fact that the doctor had forgotten the mop in her stomach.
After Chinchu, who was in the ICU, suffered from shortness of breath and discomfort on Tuesday night, her relatives requested to shift her to a better hospital, but the authorities refused. X-ray and scan reports were also not provided. When they went to the scan centre for the test result, they were told that it was lost. Then Chinchu's husband Vipin filed a complaint with the rural police chief. The same answer was given in the investigation conducted by the police. A compact disc (CD) containing the test results was later handed over to the relatives.
Relatives were informed that Chinchu had pneumonia yesterday morning. After making a fuss, the relatives shifted Chinchu Raj to a private hospital in Thiruvananthapuram in the afternoon. Chinchu Raj's relatives complained to central and state ministers and top officials against the negligence of the authorities.