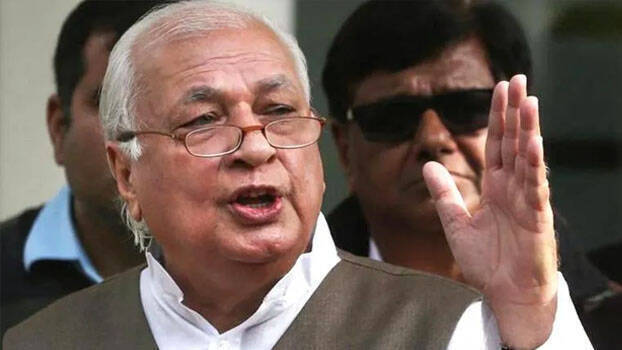 THIRUVANANTHAPURAM: Governor Arif Mohammad Khan praised Kudumbashree for providing food to everyone through community kitchens during the days of the Covid pandemic. "No one, including migrant workers, faced any problem with food. This is something that has not happened anywhere in the world", said the Governor at the civic reception given by the state government to President Draupadi Murmu.
"Kudumbashree, which started with poverty alleviation, is today the best example of women empowerment in the world. Ours is a culture that recognizes and respects the talent and strength of women. Draupadi Murmu is a shining example of an Indian woman who overcame adverse life circumstances with hard work and determination to become the President of India".
"Our culture and works glorify women. But we stopped at that. There was no further action. From the concentration of wealth and power on women during the Marumakkathaya period to the female gems like Akkamma Cheriyan, KR Gowri Amma, Dakshayani Velayudhan and Justice Fathima Beevi, Kerala's women's movement has become a pillar of prosperity. 25 years ago, Kudumbashree led women to self-employment and entrepreneurship, and later took the helm of women empowerment. As a result of Kudumbashree, many women entered the public sphere through local bodies", the governor said.
The governor also quoted lines from Sugatha Kumari's poem 'Penkunju' which glorifies a woman who stands on her own feet.