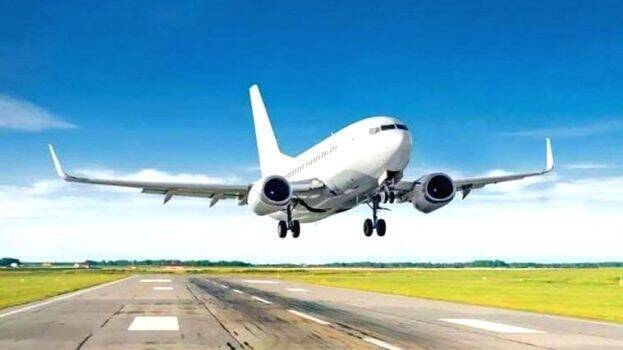 THIRUVANANTHAPURAM: The primary obstacle to the Sabarimala airport has been removed with the nod from the Ministry of Defence. The Sabarimala airport project needs to get the Centre's environmental, soil testing, aviation and technical clearances. It is hoped that the project will soon obtain these clearances. In that case, the airport will become a reality in three years.
Technical-economic-environmental-social impact studies will be completed within six months. The acquisition of 2570 acres of land for the project is in full swing. The direction of the runway will be east-west. More than 25 lakh foreign Malayali families in four districts of central Kerala and about three crore Sabarimala pilgrims will benefit from the airport.
Earlier, the Director General of Civil Aviation had expressed concern that signals might get mixed up as Sabarimala airport will be 88 km from Nedumbassery airport, 120 km from Thiruvananthapuram airport and 200 km from Madurai airport. However, the state has replied that this concern is misplaced. This can be overcome by using an advanced technology called Air Space Allocation Design. This technology is being successfully used in Chennai, Delhi, Mumbai, Kannur, and Karipur airports and abroad.
The project is likely to receive site clearance soon as the state has provided the information demanded by the airport authority and DGCA. A geotechnical study has found the site suitable for an airport. Five licenses are to be obtained from the Centre.
There will be no obstacle to environmental clearance as the site is a rubber plantation. The airport company will be registered as soon as central approval is obtained.
Favourable factors
1. There is no threat of flood as the site lies in highland
2. Two national highways and five state highways
3. 48 km to Sabarimala and 40 km from Kottayam
4. 24.5 lakh passengers in 2030 and 64.2 lakh in 2050
5. Airport will become profitable if 25% of pilgrims use it
Development in Central Kerala
Travellers will increase in the pilgrimage and tourism circuit
People of Theni district in Tamil Nadu will also benefit
Agricultural and spice exports will become easier
5000 people will get employment
Rs 2250 crore-expected expense
Rs 1290 crores- to acquire and level land