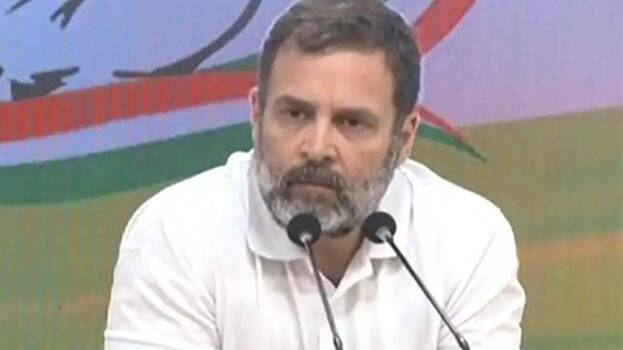 NEW DELHI: Rahul Gandhi said he expressed his views on the deteriorating democracy in India in London but not what was propagated by the BJP. The Wayanad MP asserted not calling on any other foreign countries to intervene in the working of the nation. He was talking in the consultative committee meeting of the parliament joined in relation to the G20 meeting in India.
Meanwhile, the Delhi police are moving ahead with actions against Rahul for his claim of two rape victims approaching him for help during the Bharat Jodo Yatra. Congress apprehended the move and said Delhi police were doing the skivvy work for BJP. Leaders from congress admonished the move saying it is illogical to remember the girls from the lakhs who approached and shared stories with Rahul Gandhi during the Jodo yatra.
"Rahul Gandhi made the speech on the 30th of January. The case has been registered after 45 days and the MP gave his clarification to the officials concerned. Still, the police are going ahead with incriminating steps which will be opposed", said the AICC.
In Kashmir on January 30, Rahul Gandhi claimed that Indian women are under sexual torture from certain nefarious minds in society. He also admitted to girls reaching him with stories of sexual harassment. The Delhi police then sent a notice and asked Gandhi to clarify and reveal the names of the girls who reached him with the horrid story. Rahul Gandhi meanwhile denied attendance to the police which made the latter leave his residence only after serving the notice.