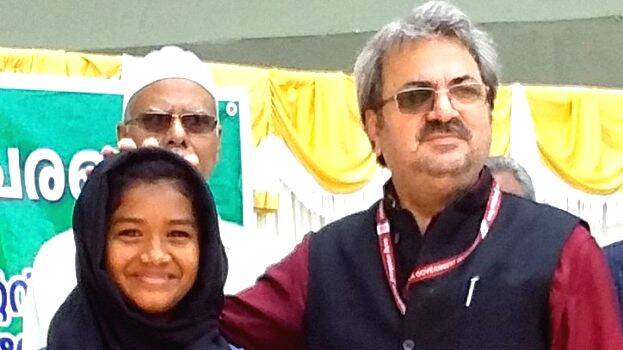 THIRUVANANTHAPURAM: Teeka Ram Meena, the man who helmed control over conducting the Lok sabha and assembly elections in Kerala is deliberating moves to enter the political turf. In the coming assembly elections, Meena may adorn the candidate robe for the first time, and that too in his hometown of Bamanwas, Rajasthan. Meena spoke exclusively to Keralakaumudi. He said about different parties approaching him with offers. "When it comes to the accurate time, I will decide," says Meena.
The Bamanwas constituency is known for its Meena community, whose votes are influential in results. At present, a congress MLA is serving there. Meena made headlines with his autobiography after retirement which accused many including the private secretary of former Kerala CM E K Nayanar. Free from his official hassles, Meena is now regaling life serving the downtrodden in Rajasthan and indulging in community activities.
During the last Lok Sabha elections, Meena took a strict call to stop the BJPs election campaign showcasing Lord Ayyappa to influence voters from the Sabarimala issue that was wildfire during those times. He termed the campaign as illegal, which downplays the rules formed by the EC.
With repeated queries, Meena admitted his tilt towards BJP and may soon choose the saffron party to serve the people of Rajasthan.