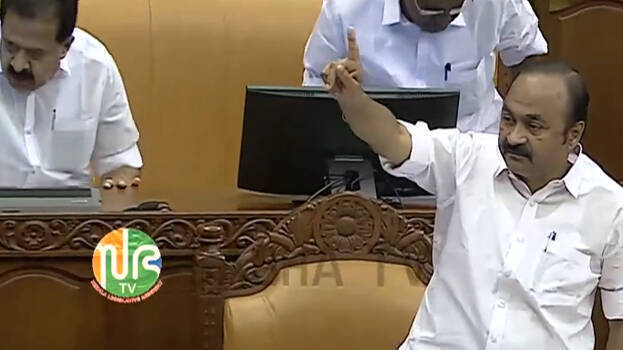 THIRUVANANTHAPURAM: Some unruly scenes were witnessed in the assembly Monday also. Chief Minister Pinaray Vijayan has the same mindset as that of Prime Minister Narendra Modi, said opposition leader V D Satheesan. He pointed that the Sabha TV did not show opposition's protest today also.
The approach of Modi administration sending police to Rahul Gandhi's house is followed here also. False cases were filed against the opposition MLAs and the leadership is trying to escape without answering, criticized Satheesan.

No decision was taken on their demands. The opposition trooped to the well of the house and protested by clarifying that there will be no compromise without accepting the demands and will not cooperate with the assembly. With this, the proceedings were stopped for a while. The advisory committee will meet at 11 am.