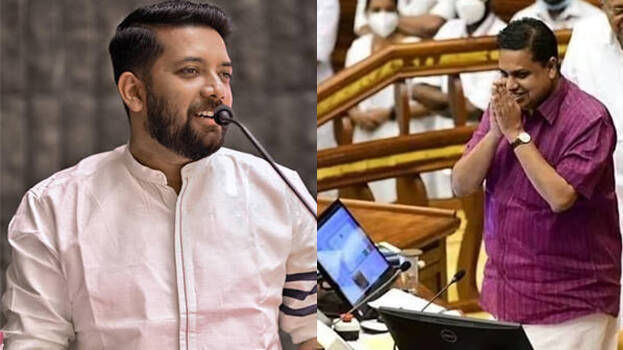 THIRUVANANTHAPURAM: The Speaker has withdrawn the controversial remark against Shafi Parambil MLA. The speaker ruled that the remark was inappropriate and has been removed from the record. The speaker's remark was that Shafi will be defeated in the next election.
The complaints raised in connection with the Sabha TV will be examined. The incidents that happened on March 14 and 15 should have been avoided. The besiege in front of the Speaker's office is extremely unfortunate. Even if the opposition had differences, such incidents should not have happened. The Speaker does not take a decision on the notice for adjournment motion notice as per the directive of the government. This questions the impartiality of the chair. As a speaker, had not tried to harm the rights of the opposition. Decisions were taken according to the rules following the example of the predecessors. Was surprised on the opposition convening a parallel session. Action will be taken if the action is repeated again. It is not right for both groups to continue their undesirable action. The guidelines will be revised and issued, clarified the speaker.

Meantime, the assembly was adjourned for the day following the opposition uproar in the assembly. Opposition leader V D Satheesan said Chief Minister Pinarayi Vijayan has the same mindset as that of Prime Minister Narendra Modi. He pointed out that the opposition protest was not shown on Sabha TV even today. The approach of the Modi administration sending police to Rahul Gandhi's house is being followed here also. The opposition leader criticized that false cases were filed against the opposition MLAs and that the leadership was trying to escape without answering.

No decision was taken on their demands. The opposition trooped to the well of the house and protested by clarifying that there will be no compromise without accepting the demands and will not cooperate with the assembly proceedings. With this, the proceedings were suspended for a while.