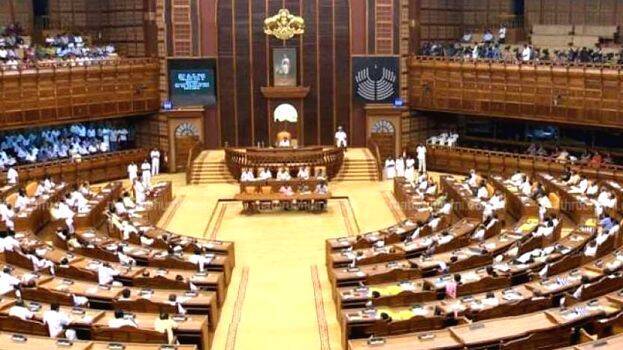 THIRUVANANTHAPURAM: With no real effort from the government to pacify the tensions with the opposition, the assembly session got interrupted amidst loud protests. The opposition protested on the floor of the assembly saying their right for adjournment motion was denied by the speaker showing bias.
The opposition called the government inaction in the issue that saw two female MLAs from congress getting injured in the scuffle that took place in assembly two days back. Placards and slogans reverberated inside the assembly as the opposition stationed near the speaker's chamber in protest. The speaker meanwhile gave instructions for the questioning session to happen amidst the quarrel but was forced to stop the proceedings in the 29th minute.
Morning 9: Opposition leader V D Satheeshan asked for time from the speaker. Satheeshan asked for action from the government side on the scuffle that happened two days back and warned about the disruption of assembly if the demands were not met.
9:28: Opposition moves to speaker's dias with a banner " speaker should follow the law"
9:29: CPM MLA Saji Cherian lashes out at the opposition for interrupting the proceedings. Speaker stops the session.
11:27: Session resumes and speaker's ruling.
11:37: Not happy with the decision, the opposition again moves to the floor in protest