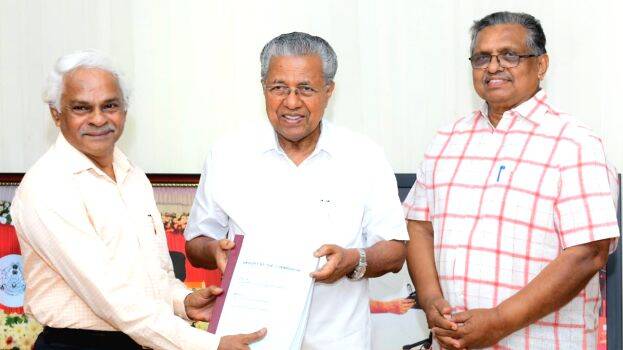 THIRUVANANTHAPURAM: The Purchase Procedure Committee chaired by Justice CN Ramachandran Nair submitted a report to the Chief Minister that the police purchases should follow the Store Purchase Manual, Vigilance Commission guidelines and tender rules, and a law should be brought to sell the vehicles that have been impounded and piled up in the station premises.
According to the report, purchases should be made through the central government's 'Government e Marketplace' (GeM) portal and purchases should be continuously monitored by the government. The committee was appointed to submit a report on framing norms and rules for purchases and service contracts of the police department after the CAG found massive irregularities in non-standard purchases during Loknath Behra's tenure as DGP.
Just as there are procedures for buying what the police need, there should be rules for selling as well. Impounded vehicles shall be charged a price and released. It is learned that the committee report contains several restrictions on purchases, including that tenders cannot be tendered without government approval. Disbursement of funds in advance by the issue of supply order without inviting tenders should be discontinued. Even if open tenders are avoided for security reasons, other rules must be followed. The committee has recommended that issuing work orders and payment of advance amounts without the knowledge of the government should be avoided. Subrata Biswas, former Additional Chief Secretary of the Home Department, and Jacob Punnoos, former DGP, were members of the committee.
The CAG had earlier found unholy nexus between police officials, Keltron, and vendors in purchasing surveillance cameras and other security equipment. This is how even the price of the products to be purchased is determined. Security equipment was bought at three times the market price. Police officers bought high-end luxury cars and used them as mobile command and control vehicles. 2 bulletproof vehicles were bought for Rs 1.10 crore without even calling tender saying that it was bought for VIP security. The CAG also found that the DGP knowingly violated the central guidelines.