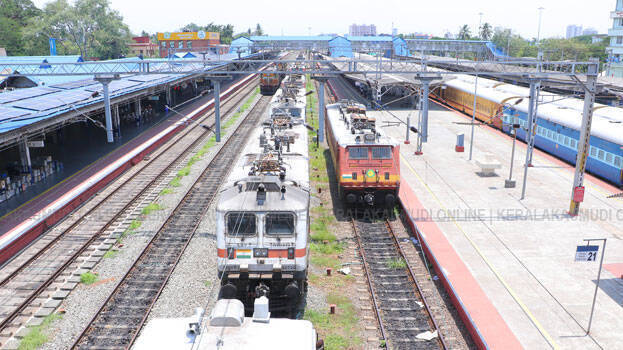 THIRUVANANTHAPURAM: A man has been arrested for writing the phone number of a woman, wife of an office bearer of a residents' association, in the washroom of the railway station. The person held is Ajith Kumar, assistant professor of digital university. The misfortune happened to a woman of Pangappara.
The woman identified the handwriting of Ajith Kumar, her neighbour. She received obscene calls on her phone on May 4 in 2018. The talks had a Tamil mix. On May 8, she got a hint about the phone number in the washroom from a stranger who came from Kollam. He said that he saw her name and phone number in the washroom of Ernakulam South Railway Station and called her to inform this.

He then took a picture of it and sent to her WhatsApp. This helped her to identify the accused. He deleted the phone number as per the instructions of the woman.
After noticing the handwriting on the wall familiar, she compared the handwriting with the minutes book of the association kept by her husband, an office bearer of the residents association. She later identified the handwriting in the picture sent by the stranger via WhatsApp as the same as in the minutes book. She later confirmed it after sending it to a private forensic agency in Bengaluru.
The woman alleged that the cause of the revenge is the hatred of the accused against her husband, former office bearer of Kariyam Residents Association. A complaint was filed with the cyber cell, assistant commissioner of police, DGP and Ernakulam Railway Police. The forensic examination result on the complaint of the woman was also favorable to her.

Ernakulam South Police filed a charge sheet against Ajith Kumar and the crucial phase of the case is over.